Product Detail
Product Pictures
Product Tags
| | | | | |
| --- | --- | --- | --- | --- |
| No. | Description | Application | Bottom | Packing/Ctns |
| PC0016F | 8-strip rod comb | Tianlong | U | 500 |
| PC0017F | 96-strip tip comb | Kingfisher | V | 100 |
| PC0061 | 8-strip rod comb | Allsheng | U | 500 |
| PC0062 | 8-strip rod comb | Bioer | U | 500 |
| PC0063 | 8-strip rod comb | Tanbead | U | 500 |
| PC0086 | 8-strip rod comb | Perfuctus | U | 500 |
| PC0090 | 8-strip rod comb | Bioer | V | 500 |
| PC0093 | Rotating rod | Tanbead | U | 4800 |
| PC0094 | Rotating rod | Tianlong | U | 1600 |
Magnetic rod comb with deep well plate, suitable for nucleic acid extraction on the specified type of nucleic acid extraction machine.In the process of nucleic acid extraction, the protective magnetic bar can be separated from the liquid to prolong the service life of the magnetic bar.
Through the up and down movement of the magnetic rod sleeve, the sample can be mixed, cracked, combined, washed and eluted in the corresponding magnetic bead reagent.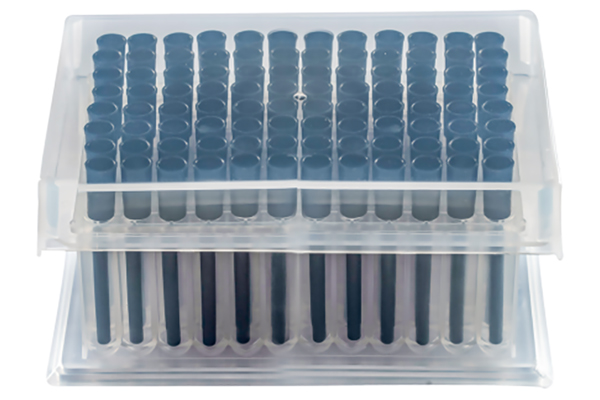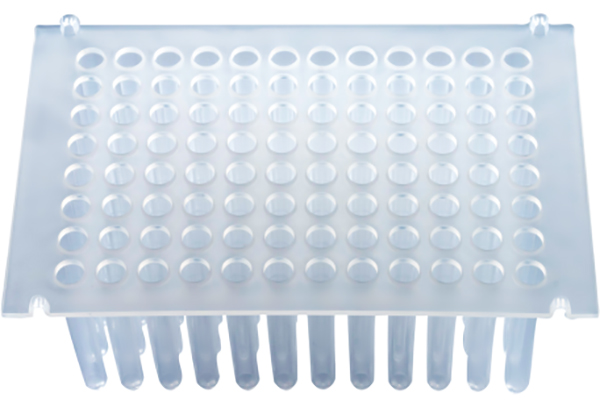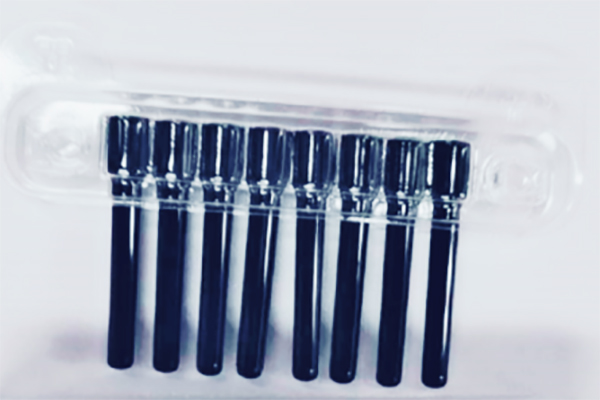 The transfer of magnetic bead and magnetic bead-target compound is realized through the coordinated movement of magnetic bar and magnetic bar sleeve.
The magnetic bead and the magnetic bead-target compound were released by separating the magnetic bar from the magnetic strip comb.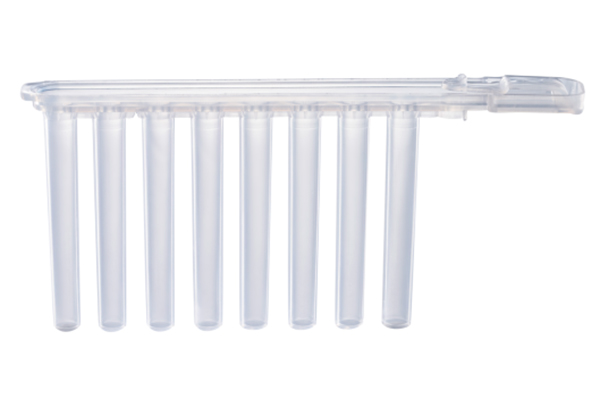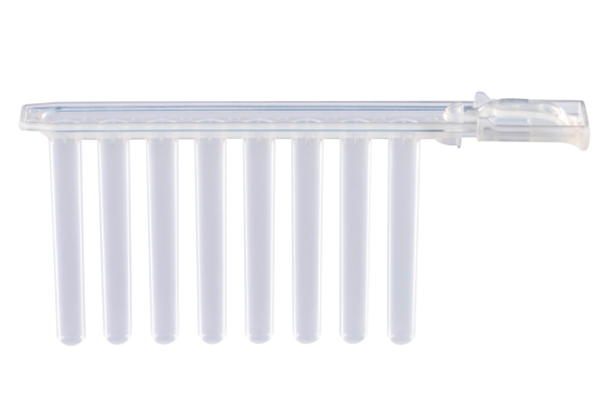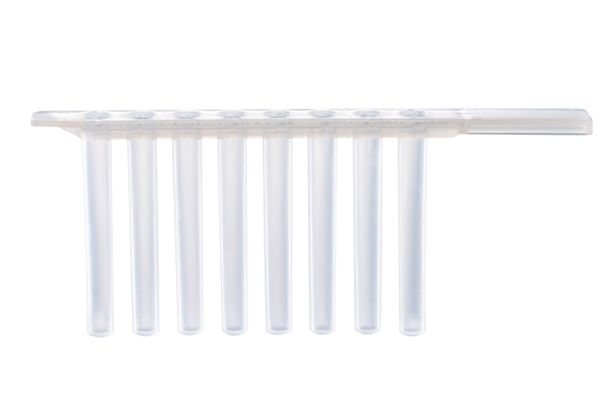 Material: Polypropylene PP
Made of medical grade polypropylene (PP) for higher safety.
No DNase/RNase, no DNA, no pyrogen.
The magnetic strip comb is produced in accordance with SBS format, which can be stacked for easy storage.
---
Previous:
Deep Well Plate
Next:
Centrifuge Tube
---
| | | |
| --- | --- | --- |
| PC0016F 8 strip rod comb for Tianlong | PC0017F 96 tip comb for Kingfisher  | PC0061 8 strip rod comb For Allsheng PP  |
| PC0062 8 strip rod comb for BIOER PP | PC0063 8 strip rod comb for TANBead | PC0086 8 strip rod comb for Perfuctus |
| PC0090 8 strip rod comb for BIOER PP V bottom | PC0094 Rotary rod for Tianlong | PC0092 Rotary rod  for TANBead |
Write your message here and send it to us