Product Detail
Product Tags
Product features
1.Made of transparent polymer material PP.
2.Tube bottom can withstand high speed centrifugal force.
3.The unique external thread design provides excellent sealing and reduces the risk of sample contamination.
4.Unique wall thickness design to withstand temperatures from -80 to 120 degrees.
5.No DNA/RNA enzymes.
Characteristics of Saliva Collector
Saliva collector is mainly composed of collecting funnel, sampling tube and tube cover. Preservation liquid and saliva after mixing can be stored at room temperature for a long time, saliva sample DNA/RNA is not damaged. Saliva collectors are environmentally friendly and portable.
Saliva sampling is a painless and non-invasive way to obtain DNA/RNA products. This sampling method will not bring any inconvenience to the sampled people, and it is easy to be accepted, so the sampling range of gene research can be expanded.
What are the uses of the saliva collector
Saliva collectors can be used to collect saliva samples of oral secretions and stored at room temperature. After the sample is extracted, it can be used for clinical in vitro diagnosis.
Can be used for DNA paternity test and genetic disease risk monitoring and other aspects
Product features
* Simple: the collection process is simple, fast and easy to operate;
* Flexible: can be easily collected in the laboratory, the clinic, or even at home;
* Convenient: The collected saliva is stable and stored at room temperature, which is convenient for transportation;
* Extensive: especially suitable for children and patients who do not meet the requirements for blood sample collection;
* Safety: Non-invasive collection of samples to reduce the chance of infection;
* High efficiency: sample processing is convenient for automatic purification, and more and better quality DNA can be obtained.
* Noninvasive and non-invasive collection of human oral natural shed cell DNA, accepted by the majority of users
* Factory direct sales, fast customization, provide technical solutions, cell storage at room temperature, not easy to degrade DNA
| | | | | | | |
| --- | --- | --- | --- | --- | --- | --- |
| No. | Capacity | Description | Cap | Self-standing | Packing/Ctns | Sterilization |
| PC1077 | × | Saliva Collector | × | × | 200 | Optional |
| PC1054 | 5ml | Sampling tube | √ | √ | 5000 | Optional |
| PC1087 | 7ml | Sampling tube | √ | √ | 5000 | Optional |
| PC1088 | 10ml | Sampling tube | √ | √ | 5000 | Optional |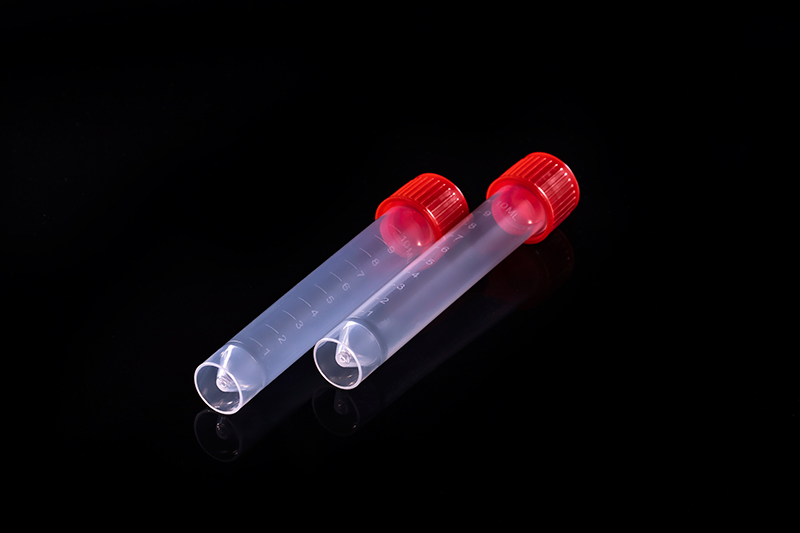 PC1054 10ml sampling tube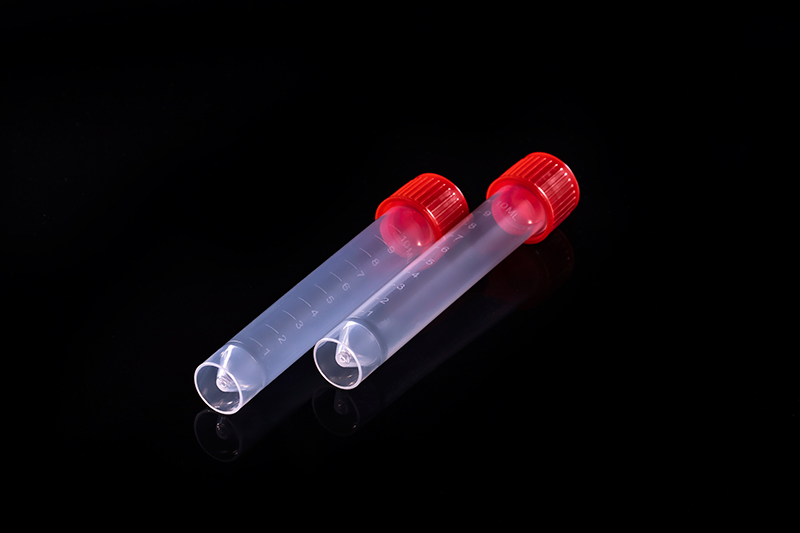 ---
Previous:
Spin Column
Next:
0.2ml PCR Plate
---
Write your message here and send it to us