Product Detail
Product Pictures
Product Tags
| | | | | | | | |
| --- | --- | --- | --- | --- | --- | --- | --- |
| NO. | Description | Well | Volume | Shape | Bottom | Packing/Ctns | Sterilization |
| PC0016 | Deep well Plate without skirt | 96 | 2.2ml | Square | U | 50 | Optional |
| PC0018 | Deep well Plate with full skirt | 96 | 2.2ml | Square | U | 50 | Optional |
| PC0053 | 6 strip tube | 6 | 2.2ml | Square | U | 1500 | Optional |
| PC0053F | Plate (rack) | RACK | 2.2ml | / | / | 184 | Optional |
| PC1064 | Deep well Plate with full skirt | 96 | 2.0ml | Round | U | 50 | Optional |
| PC0084 | Deep well Plate without skirt | 96 | 2.2ml | Square | U | 50 | Optional |
| NO. | Description | Well | Volume | Shape | Bottom | Packing/Ctns | Sterilization |
| PC0017 | Deep well Plate | 96 | 2.2ml | Square | V | 50 | Optional |
| PC0073 | Elution plate | 96 | 0.5ml | Square | V | 100 | Optional |
| PC0076 | 8 strip tube | 8 | 2.2ml | Square | V | 1500 | Optional |
| PC0085 | Deep well Plate | 96 | 1.6ml | Square | V | 80 | Optional |
1.The deep well plate is made of polypropylene, a polymer material with good chemical compatibility. It can be used for the storage of most polar organic solutions, acid and alkaline solutions in laboratory.
2.High temperature and high pressure sterilization, can be stacked to save space. The whole plate has no bubble, no stripe, no leakage phenomenon. Gamma-ray sterilization and non-sterilization are optional.
3.No DNA and RNA enzymes, no heat source. Comply with SBS/ANSI standards for multi-channel pipettes and automatic workstations.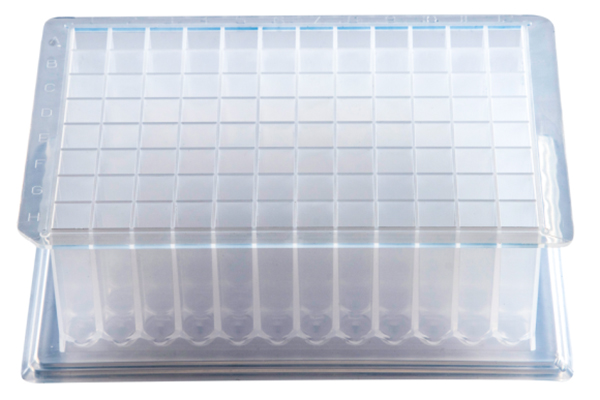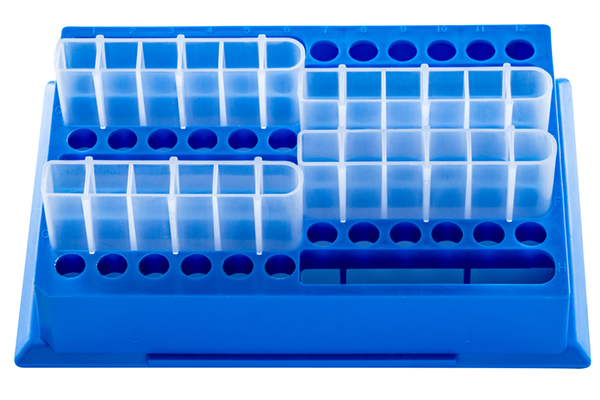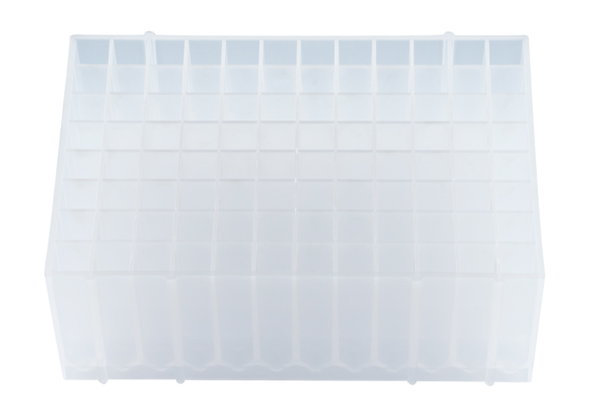 4.High quality polypropylene material,Single heat seal, bulk or packed in rows by blister tray,Small size, easy to store
5.Sample storage: it can replace the conventional 1.5ml centrifuge tube to store samples, and can be arranged tidily to save space, with large storage capacity, and can withstand the -80℃ refrigerator condition. Therefore, it's also called storage plate.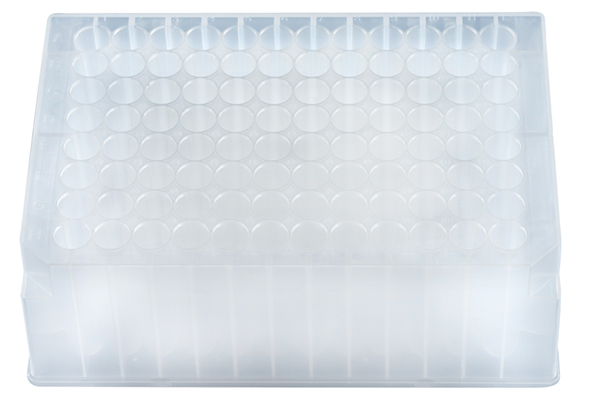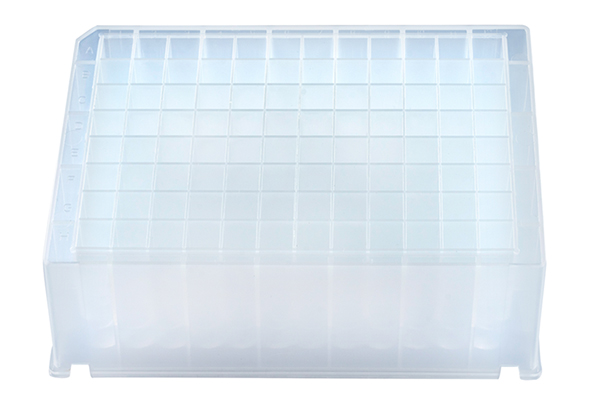 6.Sample processing: it can be used in combined with multipass pipettes, high-throughput automatic liquid processors and respective softwares to allow the high-throughput operation of biological samples, for example, protein precipitation, liquid extraction, nucleic acid extraction,etc. Greatly improve the efficiency of sample processing. Can withstand high temperature.
1.Plate no bubble, no stripes, no spills, high mechanical strength, solid bond department;
2.Accommodate even larger working volumes,up to 0.5 mL or 2.2 mL storage volume per well;
Proteins and DNA will not adhere to PP, allowing for complete sample recovery.
3.Natural color makes it easy to locate the notch design. Use: Applicable to the identification system, HTS, master sampling
and sample, mechanical sampling and automatically moved fluid system;
4.96 Deep Well Plates can be used for the growth of bacterial cultures or storage of compounds.
Pyramid-bottom eases sample retrieval and improves mixing within well by creating a sloshing effect rather than a vortex
11.when agitated,polypropylene construction offers a low binding surface to prevent samples from sticking to side walls. 
---
Previous:
0.1ml PCR Plate
Next:
Strip-Rod Comb
---
| | | |
| --- | --- | --- |
| PC0016 2.2ml 96 deep well plate U bottom | PC0017 2.2ml 96 deep well plate V bottom  | PC0018 2.2ml 96 deep well plate U bottom |
| PC0019 | PC0053 6 strip tube | PC0076 8 strip tube V bottom |
| PC0084 2.2ml 96 deep well plate without skirt | PC0085 1.6ml 96 deep well plate V bottom | PC1064 2.0ml 96 deep well plate U bottom |
Write your message here and send it to us